Styles and technology may change, but our principles have never wavered. Today, we still stand by the same core values we were founded on in 1907.
Wells Lamont in
Australia
Wells Lamont in Australia and New Zealand is represented by Master Distributors, a leading Australian brand-building business with a portfolio of many top names and products.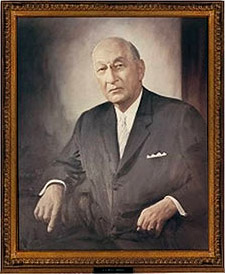 Wilson Orson Wells (known as W.O.) launched the Wells Glove Company in 1907 with $500, five sewing machines and a handful of cotton cloth in Aberdeen, South Dakota. He initially decided to make buggy whips as well, but wisely observed that those might have a limited future. By 1910, his company was focusing exclusively on high quality gloves. The lesson has stuck with us, and ever since our brief foray into buggy whips, we've always believed in looking ahead and focusing on being the best at what we do.
In the early years of the company, W.O. Wells met an enterprising young man named Maurice Lamont. The two became close friends, spending hours talking about business and the future of Aberdeen. In 1914, Wells asked Lamont to join him as a partner in the glove company. The corporation's name was immediately changed to Wells Lamont, but tragically, Maurice Lamont was killed in a hunting accident six months later. The name was kept to honor W.O.'s fallen friend.
By 1916, the Wells Lamont Corporation had outgrown Aberdeen, and the decision was made to move the company to Minneapolis, which was closer to leather supplies and other raw materials. As he expanded his business, W.O. developed dozens of trade brands for every class of Wells Lamont work gloves. 
Our most famous glove brand originated in the 1930s. As much of America suffered through the difficult Depression years, W.O. continued to innovate. While traveling by train from St. Louis to New Orleans, W.O. was considering what to call his top quality leather-palm gloves when something caught his attention outside of his window. He noticed a herd of a dozen white mules. While one white mule was a rare enough sighting at that time, seeing a dozen gathered together was unheard of. Inspiration hit, and W.O. would develop a leather-palm glove under the brand name White Mule. These would become the most prominent, best selling leather palm gloves in the United States. The mule image would eventually be added to the Wells Lamont logo with the tag line, 'Stubborn about Quality.' We're proud of our history, which is why we still stand by the line today.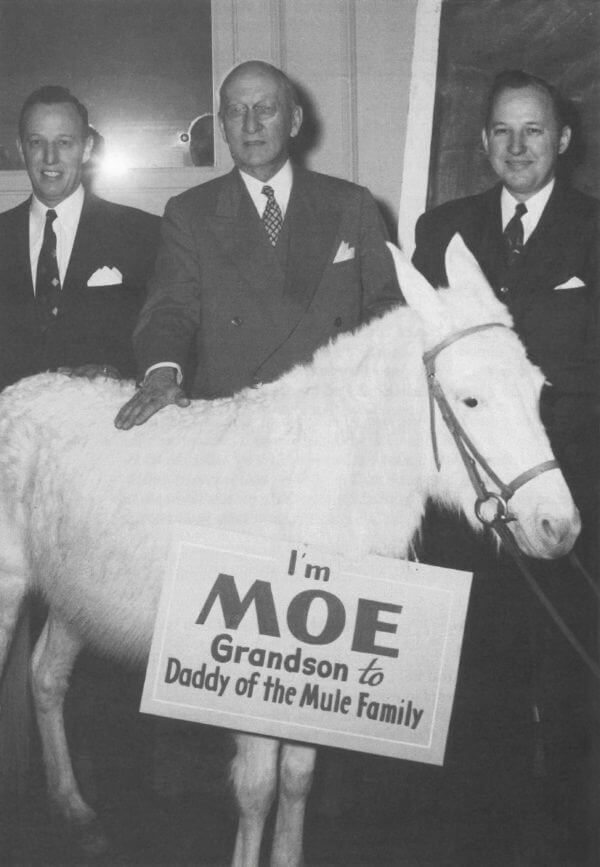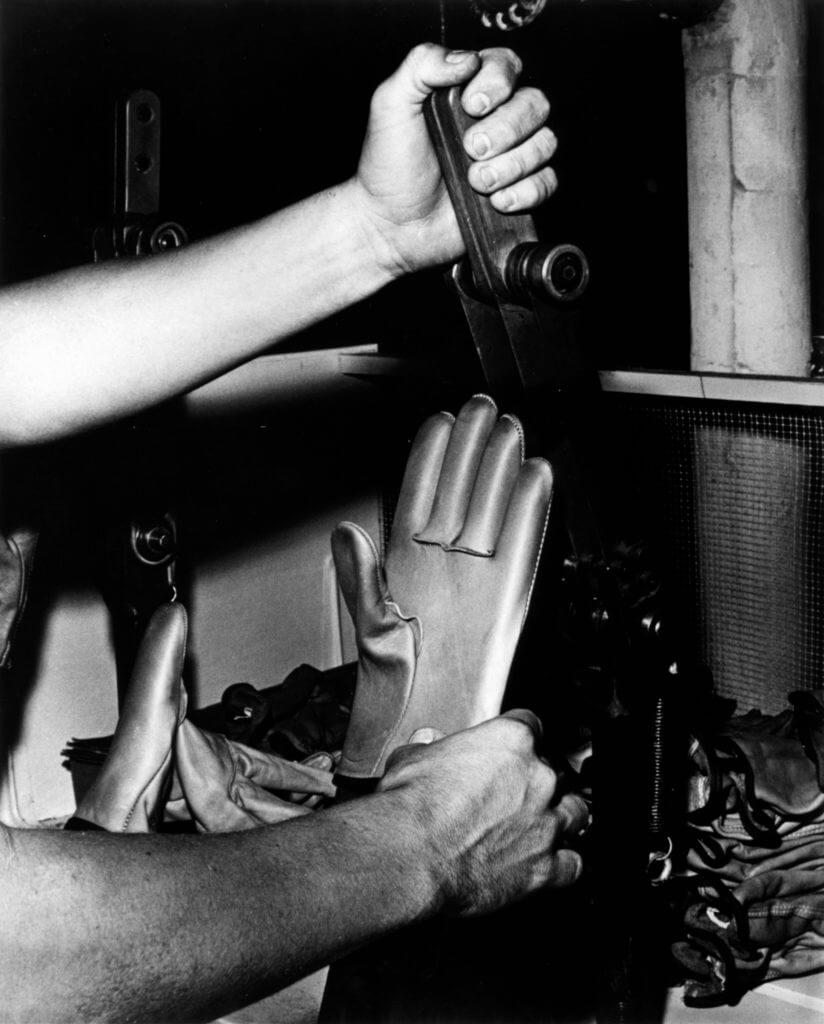 Throughout the Depression, and the rest of the 20th century, Wells Lamont continued to prosper, eventually relocating to the Chicago suburb of Niles. In the 1960s, Wells Lamont merged with the Hammond Organ Company, which was later purchased by the Marmon Group of Companies. Through it all, we've held to our founder's values.
W.O. Wells passed away in 1976, and we still work every day to uphold his legacy of quality, reliability and always putting the customer first. We're proud of what we've accomplished in our first century, but we're always looking to the future.